Our love for the beaches of the Caribbean: white sands, crystal clear water, giant palms and beautiful people first gave us the inspiration for Toucan Jim's. So in 2007 the construction began!
We took one of our childhood homes and tried to bring some of that Caribbean atmosphere to the Texas Hill Country for all our family and friends to enjoy - our little island!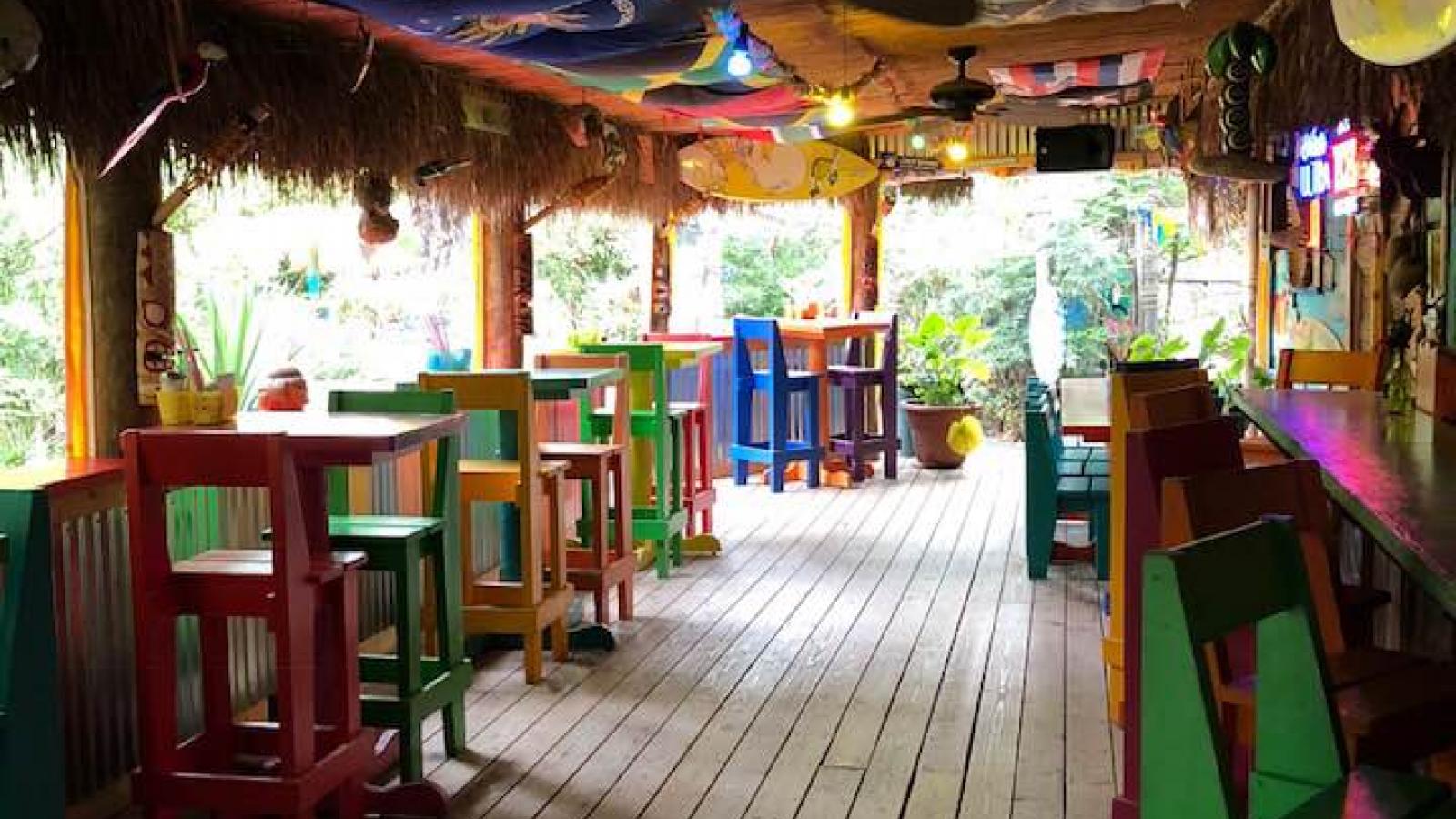 After three years of work, twenty-seven palapas, two stages, two bars seating for three hundred and more palm trees and plants than we can count, we opened in 2010! Thanks to the continued support of all our island loving friends our dream is alive and well! Your presence on our little island makes you one of our family. Please enjoy the sounds and beauty of Toucan Jim's and feel free to let your mind wander to your favorite beach . . .
A meal with a tropical experience? From the Hawaiian islands to Barbados, Cancun to Jamaica, Key West to Port A or St. Kitts to Trinidad ~ Toucan Jim's has what you're looking for. Our twenty seven palapas are located around the property in a way that will allow you to enjoy your meal privately or in the middle of the party! Call ahead to reserve your favorite beach if you wish!